Why Stake With US
We are a Canadian Cardano stake pool. Our goal is to create a great staking experience focused on a strong, vibrant community. Learn how we're different and why you want to stake with us.
About Us
We are a partnership of two folks living in Toronto. Mike, brings his experience as a technical lead at multiple data and analytics organizations. He designs and builds cloud-based data warehouses, largely intended to analyze big data. Vivek brings to bear more than a decade of experience in data and analytics, as well as marketing strategy and execution. With strong industry experience and a passion for cryptocurrency, we can confidently move forward with this venture and responsibly manage this Canadian Cardano stake pool.


We really got involved in cryptocurrencies in the bull market of 2017 where we were fortunate enough to make a small profit at the peak of the market. This was the point at which we discovered Cardano and have been following the project consistently for the last several years. The goal of Cardano Canucks is to build a community of like minded folks who believe in Cardano and provide them a great stake pool experience.
Flexible, adaptable and agile infrastructure, build with resilience in mind for future-proofing
Low Fees
Committed to a fee structure
that is fair and sustainable
Dedicated to those who are staking with us and available to answer questions
Secure
Security and privacy are priorities as we gain and garner your trust in our solutions
Support the Community
We believe in giving back to the community,
as such we believe transparency is vital
Involved from the Beginning
We are passionate about Cardano and the possibilities it provides
OUr Pools
Cardano Canucks currently hosts 2 pools in order to offer choices to our delegators. Currently we still recommend CANUK to provide the most consistent rewards.
We've opened CNUK2 at 1% margin and it continues to grow. It's not yet creating blocks every epoch, but when it does the payout is high.
If you have any questions about what pool to select, reach out to us!
CANUK | 4deb0ba979fe7af5a5a4896ef68cdae029ad116542555cb422f46348
CNUK2 | 90b265d73d812200a842f90bd01bc9f943a713b0dc936238c686c0a9
Buy, Sell & Trade Cryptocurrency through NDAX. Sign up for an NDAX account through our affiliate link and receive $10 to get you started!
Contact Us
You can connect with us on Twitter, Telegram or by email.
If you want to be notified of updates, please feel free to subscribe to our newsletter.
Sign up for the newsletter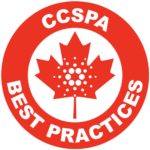 Peer reviewed member of the Canadian Cardano Stake Pool Association